BEDROOM ON SALE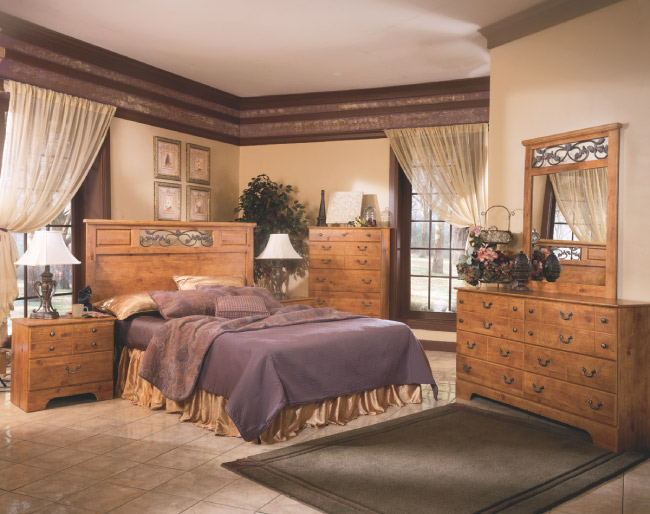 The "Bittersweet" bedroom collection. The raised panels and beautiful scrolling decorative accents come together to create a dream come true with the "Bittersweet" bedroom collection. The replicated rustic pine grain flows smoothly wit
"Bittersweet" collection bedroom set
Item Number: BR-104103968
Price: $798.00 $748.00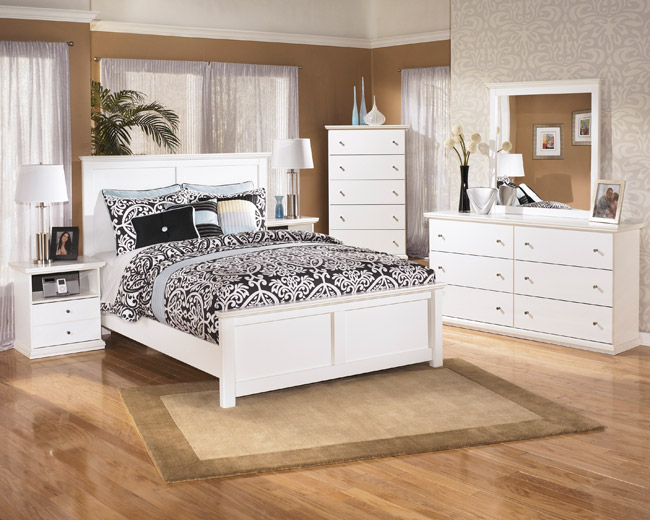 The "Bostwick Shoals" bedroom collection creates an inviting atmosphere that is sure to transform the decor of any bedroom.
"Bostwick Shoals" collection bedroom set
Item Number: BR-107107866
Price: $968.00 $898.00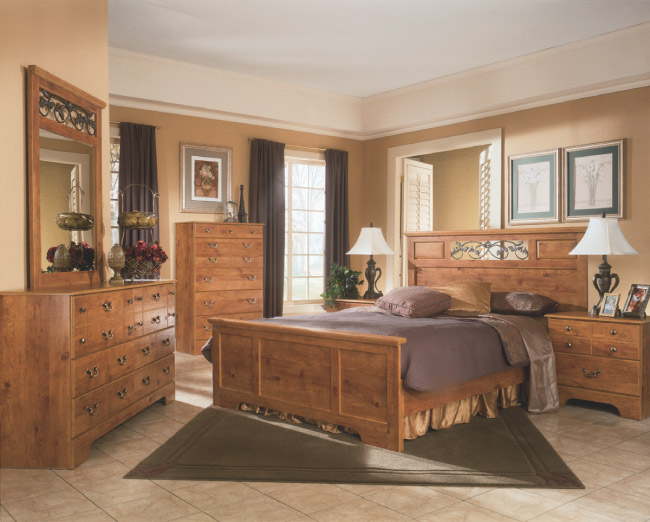 The "Bittersweet" panel headboard/footboard bedroom collection. The raised panels and beautiful scrolling decorative accents come together to create a dream come true with the "Bittersweet" bedroom collection. The replicated rustic pin
"Bittersweet" collection panel bedroom set
Item Number: BR-104103970
Price: $998.00 $938.00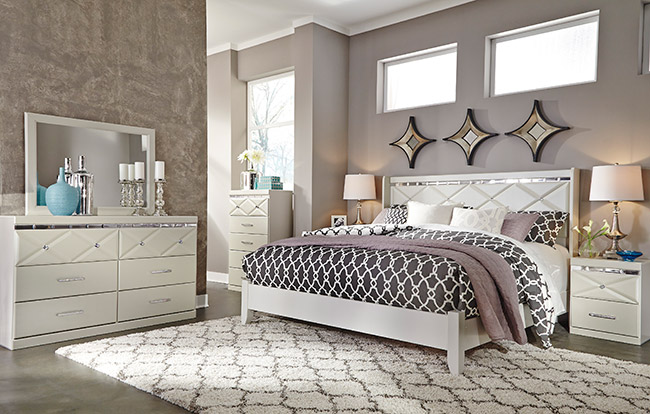 "Dreamur" Champagne pearl stipple texture 3D pressed top case drawers. Diamond pattern shaped top drawers in a champagne stipple finish uses 3D press technology. Beveled mirror accent under moulding on case tops. Dazzling faux crystal accented h
"Dreamur" collection bedroom set
Item Number: BR-108108301
Price: $1,098.00 $1,038.00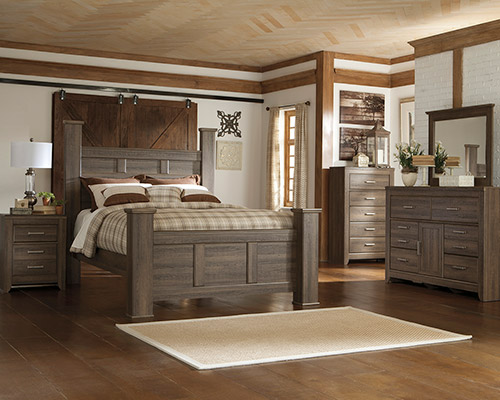 The "Juararo" bedroom collection the perfect way to create that cottage getaway within the comfort of your home. Series Features: Vintage aged brown rough sawn finish over replicated oak grain. Large scaled rustic bedroom collection features case pilasters and thick poster bed posts. Substantial warm pewter color drawer handles (available in queen and king size).
The "Juararo" bedroom collection (available in queen and king size)
Item Number: BR-108108877
Price: $1,398.00 $1,328.00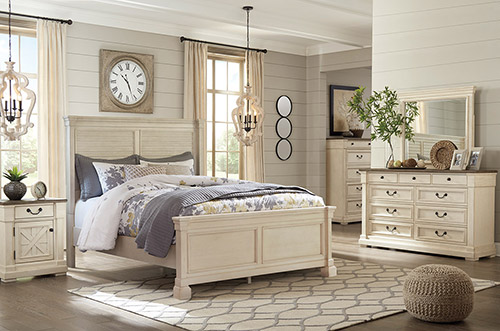 The "Bolanburg" bedroom collection is made with solids finished in a trendy textured antique white color. French/English dovetailed drawers feature fully finished drawer boxes and metal ball bearing side glides. Shelter styled panel headboard ha
"Bolanburg" collection bedroom set
Item Number: BR-108108547
Price: $2,398.00 $2,038.30