OUTDOOR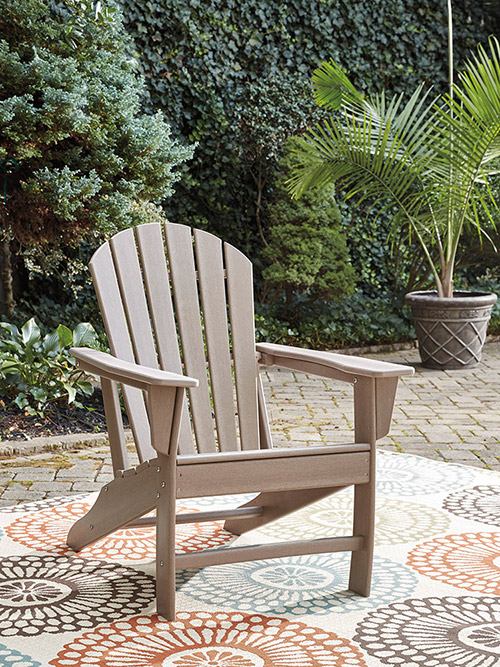 "Sundown Treasure" adirondack chair made of a hearty hard plastic material with a touch of texture, sure to weather the seasons beautifully. Designed to shed rainwater, the chair's slatted styling with shell back shaping provides exceptional form and function (Color Grayish Brown)
"Sundown Treasure" grayish brown adirondack chair
Item Number: OD-109109680
Price: $228.00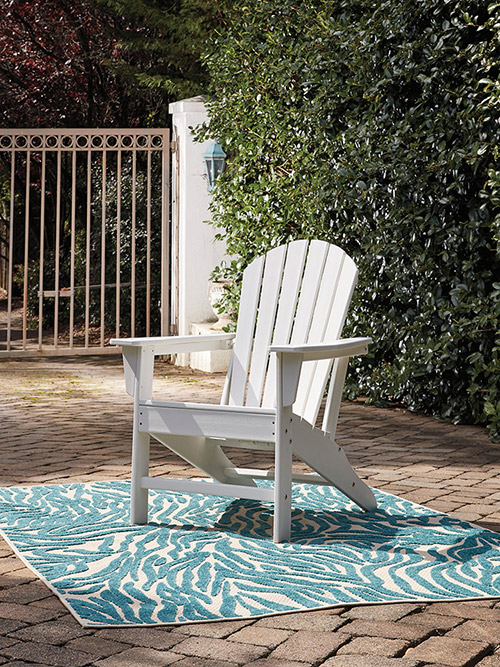 "Sundown Treasure" adirondack chair made of a hearty hard plastic material with a touch of texture, sure to weather the seasons beautifully. Designed to shed rainwater, the chair's slatted styling with shell back shaping provides exceptional form and function (Color White)
"Sundown Treasure" white adirondack chair
Item Number: OD-109109674
Price: $228.00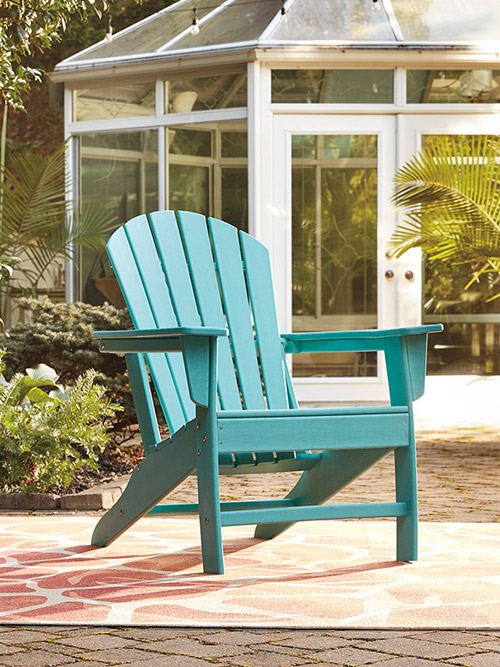 "Sundown Treasure" adirondack chair made of a hearty hard plastic material with a touch of texture, sure to weather the seasons beautifully. Designed to shed rainwater, the chair's slatted styling with shell back shaping provides exceptional form and function (Color Teal)
"Sundown Treasure" teal adirondack chair
Item Number: OD-109109676
Price: $228.00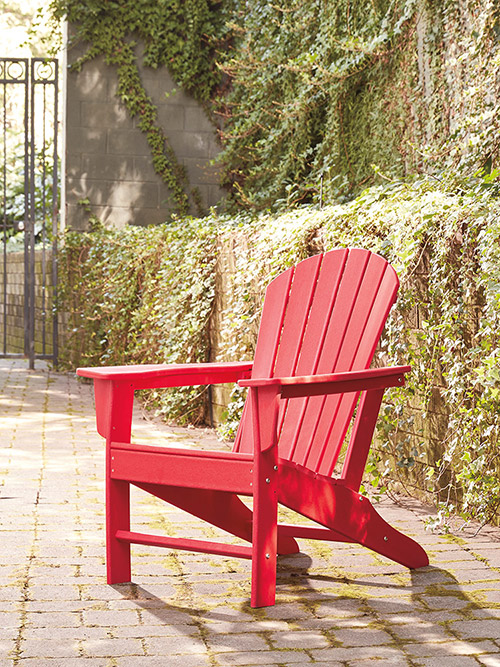 "Sundown Treasure" adirondack chair made of a hearty hard plastic material with a touch of texture, sure to weather the seasons beautifully. Designed to shed rainwater, the chair's slatted styling with shell back shaping provides exceptional form and function (Color Red)
"Sundown Treasure" red adirondack chair
Item Number: OD-109109678
Price: $228.00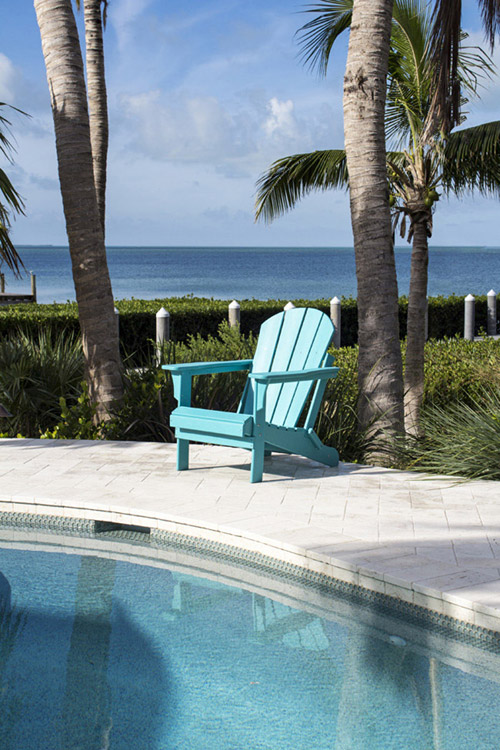 The "Panama Jack" adirondacks collection by will bring the laid-back vibe of a day fishing on the water or hanging out on the beach right to your backyard or patio. These Adirondacks chairs are ideal for any relaxed outdoor living, pool, or beach area (Color Teal)
The "Panama Jack" adirondack chair in teal
Item Number: OD-109109705
Price: $328.00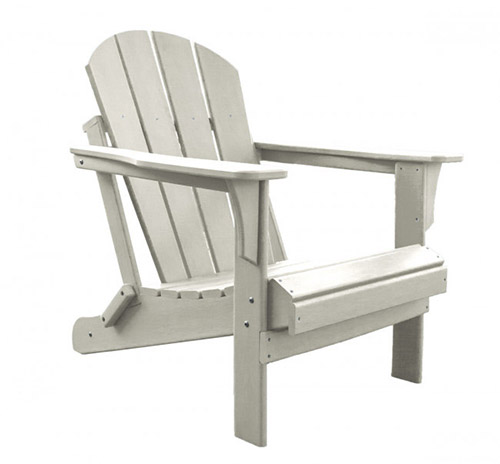 The "Panama Jack" adirondacks collection by will bring the laid-back vibe of a day fishing on the water or hanging out on the beach right to your backyard or patio. These Adirondacks chairs are ideal for any relaxed outdoor living, pool, or beach area (Color White)
The "Panama Jack" adirondack chair in white
Item Number: OD-109109706
Price: $328.00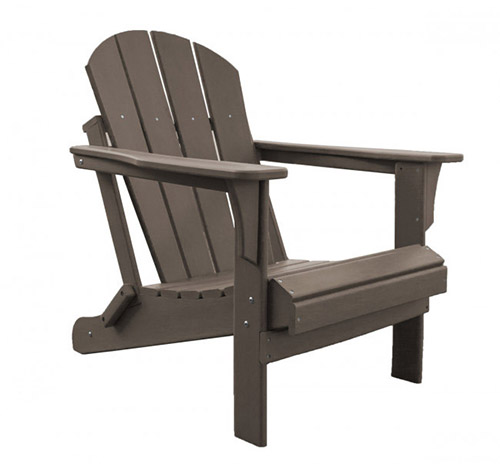 The "Panama Jack" adirondacks collection by will bring the laid-back vibe of a day fishing on the water or hanging out on the beach right to your backyard or patio. These Adirondacks chairs are ideal for any relaxed outdoor living, pool, or beach area (Color Taupe)
The "Panama Jack" adirondack chair in taupe
Item Number: OD-109109704
Price: $328.00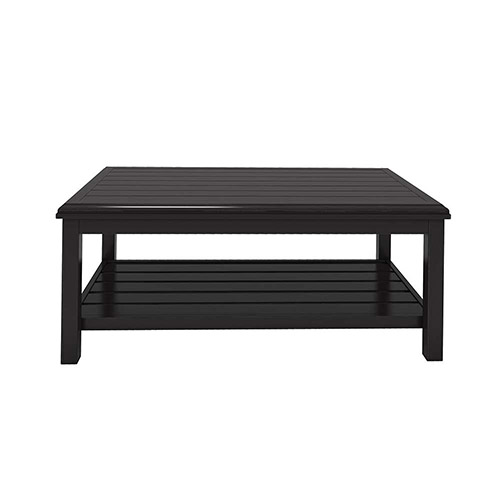 "Castle Island" collection coffee table. Durable and rust proof, the dark brown-finished aluminum construction with a hint of distressing is made for season after season of enjoyment. Includes slat-style top and shelf for easy water drainage.
"Castle Island" collection coffee table
Item Number: OD-109109743
Price: $348.00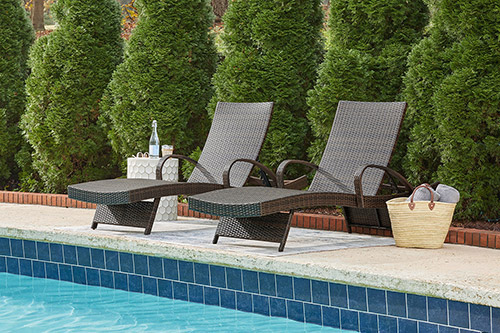 Kantana Chaise Lounge (set of 2). This chaise lounge set is proof positive that outdoor furniture can be every bit as beautiful as it is durable. Dressed to impress with its sleek lines and flowing curves, this sturdy outdoor chaise lounge is quality crafted of resin wicker over heavy-duty steel in a powder coated finish for all-weather protection. And with multiple recline positions, it invites you to kick back and truly make yourself comfortable.
Set of two chaise lounge chairs in all-weather resin wicker
Item Number: OD-109109661
Price: $548.00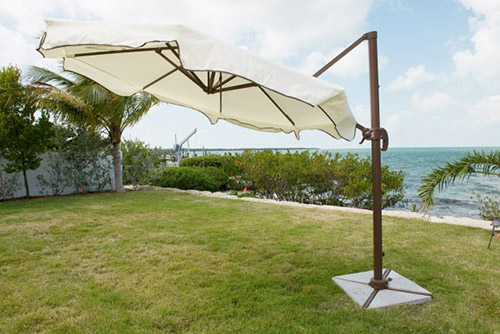 "Panama Jack" 10ft DIA cantilever umbrella with stone bases. For sunny days when you are sitting out on your patio furniture, patio umbrellas will keep you in the shade. With a wide enough patio umbrella, you will be able to enjoy sitting outside in your backyard without tiring your arms from blocking the sun from your eyes. It includes the granite base weighing 40 pounds that keep it in place and is recommended to be placed on ground level floor.
"Panama Jack" 10ft DIA cantilever umbrella with stone bases
Item Number: OD-109109660
Price: $798.00